First impressions are important
Intuitive navigation is key
Interactive media is engaging

Your site visitors will stay longer, explore more and leave with a favorable impression of your organization, services and site. Our design team will deliver a user experience that meets all these goals using the following technologies and techniques:
• Macromedia Flash for building web site intros, product/service presentations, banner ads and site navigation elements.
• Intelligent Forms that help collect visitor information, qualify their needs and are integrated to our back office systems for processing.
• Streaming & Web Casts to broadcast your events and presentations in real-time or for later viewing.
Your site needs to go beyond being a simple electronic brochure... When the amount of your content is un-maintainable using static HTML pages… Our developers utilize a variety of database back ends and content management systems to deliver the following:
• Dynamic Cataloging of products, documents and content that is searchable, flexibly categorized and easily maintained.
• Personalization and Portals that deliver targeted content that has been customized by your web site visitors.
• Document Management systems that improve the your employees work flow and productivity.

Content that is
deep, dynamic, personalized
& maintainable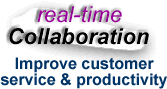 Collaboration enables
sustainable communities
and successful commerce
Too many sites today are put up and forgotten; missing critical opportunities to answer questions for prospects, improve service to customers and to provide an environment where online communities can thrive. yes4yes provides the following technologies and systems:

• Real-time and Asynchronous Communication through chat , instant messaging and discussions forums.
• Partner & Affiliate Management that connects and promotes partners with your prospects and customers.
• Support Systems that include knowledgebases, online support tickets and tracking.
yes4yes offers 360 degrees of commerce that goes beyond simple shopping carts to enhancing the marketing, qualifying, selling, shipping and support of your prospects and customers. Our e-commerce services include:

• Sales & Marketing: eMail/eNewsletter utility, Search engine submission, Suggestive selling, Wish lists & Gift certificates and CRM integration.
• Channel Management: Publish to eBay, Yahoo!Stores, Amazon, …, Extended affiliate programs, and Inventory management.
• Shipping & Payments: Real-time shipping rates & tracking, Multiple payment options, Merchant Account/Gateway integration, Foreign currency, Multi-tier tax support and QuickBooks integration.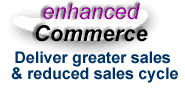 Connect your prospects and customers
to your front and back office,
to your channels and partners